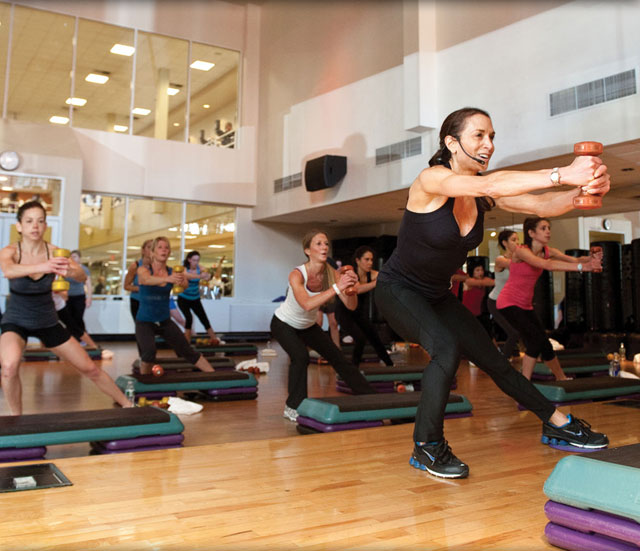 PRIVACY POLICY
Millennium Partners Sports Club Management ("the Company") strives to deliver outstanding services and experiences both in our Club facilities and on our website ("Website"). We are committed to maintaining high standards for protecting your privacy. The purpose of this policy is to provide you with an overview of how we use and collect personally identifiable information we obtain about you when you visit our Website.
This policy covers the Company's corporate Website and is applicable only to The Sports Club/LA–Boston, The Sports Club/LA–Miami, The Sports Club/LA–San Francisco, The Sports Club/LA–Upper East Side, The Sports Club/LA–Washington DC, and Reebok Sports Club/NY facilities featured on our Website. Other Sports Club/LA facilities have their own website and separate privacy policy. We encourage you to read this privacy policy and those of all websites you visit. By accepting the privacy policy when you register to use our site, you expressly consent to our use and disclosure of your personal information in the manner described in this policy.
Information We Collect
We collect personal information for a number of reasons, including:
Registering for, updating and/or managing your member account.
Requesting membership and other information about our Clubs.
Sending us an email regarding any questions or comments you may have.
Purchasing a product or service from our Clubs.
Scheduling personal training sessions or classes.
Registering to receive news updates regarding the Club, its policies, class schedules, or information about our products and services.
Registering for Club events or programs.
The personal information that we collect through our Website includes name, email address, physical or mailing address, phone number, and other information required to provide a service, deliver a product, or carry out a transaction you have requested. If you make an online purchase of any of our services or products, we will also collect your billing information, such as your credit card number and billing address.
How We Use Your Personal Information
We will use your personal information only in the way we specified when it was collected. As examples, we may use your information in the following ways:
To open and manage your member account.
To enable us to process, validate and verify your registration as a member, when making purchases or to carry out a transaction you have requested.
To provide the ability to contact you with respect to membership and/or billing information.
To respond to your customer service inquiries.
To send you emails with respect to our Clubs, our member policies, class schedules and events.
To communicate information about membership opportunities, new products and services and special offers, including on behalf of our trusted business partners.
To understand more about you, so we can customize the information about our services, products and offers on our Website to your preferences.
To enhance existing features or develop new features, products and services.
To conduct member surveys or focus groups in order to provide better services and products to our members and other customers. Your completion of any survey or participation in any focus group is voluntary.
Sharing Your Personal Information
We may share your personal information within the Company, with any of our subsidiaries or with third-party contractors for purposes of data processing or storage. We may also share your personal information with authorized third-party agents or contractors in order to perform a requested service or transaction. For example, if we need to ship something to you, we must provide your name and address to a shipping company. We only provide third-party agents with the minimum amount of personal information necessary to complete the requested service or transaction. We may need to disclose your personal information when required by law, when legally useful to defend the Company, or to comply with a current judicial proceeding, court order or legal process affecting our Website. Aside from the purposes described above, we do not share or sell or rent your personal information to third-parties for marketing purposes unless we have your permission.
Unsubscribing
If you take advantage of our services on our Website, such as managing your member account online, you may occasionally receive email notifications with respect to our Clubs, class schedules, information regarding our new or existing products and services and special offers. Each message will contain instructions on how you can unsubscribe from that particular mailing or from receiving future mailings from us. You may also decline to receive promotional communications by contacting our Member Service, either online, via telephone or at your local Club.
Please note that you will continue to receive communications relating to your member account. We may use any of your contact information held on file (including email, mailing, phone and fax) to communicate with you on administrative matters such as changes in our policies, online purchases and important service alerts.
Updating Your Personal Information
We need your help in keeping your contact information up to date. You may access, correct, and update any of the information you have provided to us by visiting our Website and utilizing our "My Account" link. Additionally, you may contact your local Club's Member Services Office to provide them with information updates or change requests.
Collection of Non-Personal Information
When you visit or use our Website, we may also collect non-personal information through cookies, server log files and "pixel tags." This information is used to better understand and improve the usability, performance and effectiveness of our Website.
Cookies. Our Website uses "cookies," which are data that a web server transfers to an individual computer for recordkeeping purposes. Cookies are a common industry standard and often used by websites to help facilitate users' and visitors' ongoing access to and use of a particular website. These cookies help us serve you better by allowing our server to recognize your computer and any settings you created on our Website. For example, if you entered your zip code on a visit to our site, upon your return or next visit to our Website, you will see information for that zip code without having to type it in again.
Server Log Files. Your computer is automatically assigned an Internet Protocol (IP) address by your Internet Service Provider (ISP), which serves as an identifying number. Whenever you visit our Website, your IP number is identified and logged automatically in our server log files, along with the time of your visit and the pages within our site that you visited. The purpose of tracking your IP address, and any other visitor's IP address is to calculate the usage levels of our Website, help diagnose problems with our Website's servers, and to administer the site.
Pixel Tags. Our Website may use so-called "pixel tags," "web beacons," "clear GIFs" or similar means (collectively, "pixel tags") to compile anonymous aggregate statistics about site usage and response rates. These pixel tags allow us to count users who have visited certain pages of our Website, to deliver services, and to help determine the effectiveness of our promotional and marketing or advertising campaigns.
Security of Your Personal Information
We are committed to safeguarding your privacy on our Website. We utilize a combination of security technologies, procedures, and organizational measures to help protect your personal information from unauthorized access, use or disclosure. While we strive to protect your personal information, we cannot ensure the security of the information that you transmit.
Links to Other Websites
Our Website contains links to other third-party sites. These sites are governed by their own privacy policies, and we are not responsible for their content or their privacy practices. Users submitting information to third party web sites should review the privacy policies posted on those sites before providing them with personally identifiable information.
Children's Privacy
We do not knowingly collect personal information from children under the age of 13. If we learn that we have collected personal information about a minor, we will delete that data from our systems. We encourage parents and guardians to visit the Federal Trade Commission's website for tips on protecting children's privacy online.
Policy Changes or Modifications
This policy may be revised from time to time as we improve our services. Please frequently revisit this page to stay aware of any changes.
Contacting Us
If you have any questions about this privacy policy, you can contact our corporate office by calling (617) 476-8910 Monday through Friday between the hours of 9:00 a.m. and 6:00 p.m. EST, or write us at Millennium Partners Sports Club Management LLC, 172 Tremont Street, Third Floor, Boston, MA 02111, Attn: EVP, Legal and Administration.
Effective Date
This privacy policy is effective as of September 1, 2008.