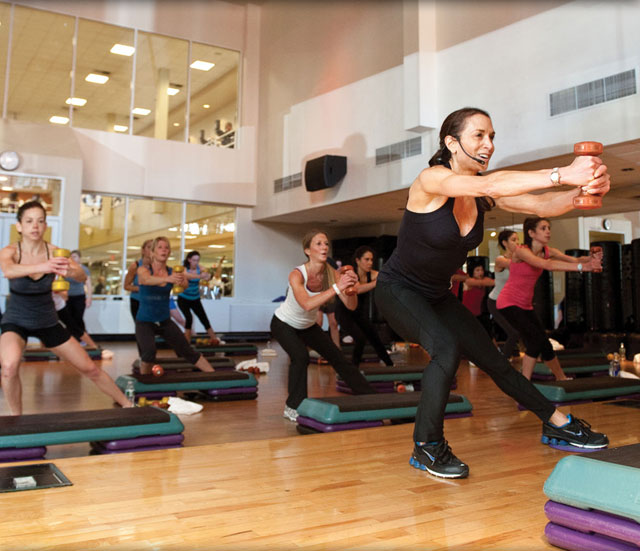 TERMS OF USE
Welcome to Millennium Partners Sports Club Management's website ("Website"). Your use of our Website is subject to the following Terms of Use. By accessing and using our Website you agree and accept these Terms of Use.
Ownership of Content
This Website and all of its content, including without limitation, all text, graphics, images, illustrations, icons, photographs, audio and video clips and written and other materials (collectively, "Content") is protected by copyrights, trademarks, trade dress and/or other intellectual property rights owned, controlled or licensed by Millennium Partners Sports Club Management LLC (manager of The Sports Club/LA–Boston, The Sports Club/LA–Miami, The Sports Club/LA–San Francisco, The Sports Club/LA–Upper East Side, The Sports Club/LA–Washington DC and Reebok Sports Club/NY) and its affiliated companies (collectively, the "Company"). All trademarks within the Content, including logos and service marks, are either registered and unregistered trademarks of the Company or others. Your use of any Content, except as provided in these Terms of Use, without the written permission of the Company or other Content owner is strictly prohibited.
Your Use of this Website
Our Website and its Contents are intended solely for personal, noncommercial (other than for the purchase of products and merchandise from our Website) use. You may download, print or copy the Contents and other downloadable materials displayed on our Website for your personal use only. No right, title or interest in any downloaded materials or software is transferred to you as a result of any such downloading or copying. Except as noted above, you may not reproduce, publish, distribute, transmit, display, modify, reverse engineer, decompile or disassemble, create derivative works from, transfer, sell or otherwise use any Content without first obtaining written permission from the Company.
Communications and Comments
All comments, feedback, ideas, suggestions, submissions or other communications (collectively, "Comments") that you submit to us through our Website shall become the exclusive property of the Company. The submission of any Comments shall constitute an assignment to the Company of all worldwide rights, titles and interests in all copyrights and other intellectual property rights in the Comments. Therefore, we will be entitled to use, reproduce, modify, publish, translate, create derivative works from, display and distribute such Comments for any purpose whatsoever,. You agree not to submit any Comments to our Website that would violate any right of any third party, including copyright, trademark, privacy or other personal or proprietary rights. You further agree that no Comments submitted by you to our Website will contain libelous, otherwise unlawful, abusive or obscene material. You will be solely responsible for the content of any Comments you submit to us through the Website.
Registration, Usernames, and Passwords
You will be required to register with the Company in order to manage your member account or access certain areas of our Website. You are responsible for maintaining the confidentiality of any username and password you use to access our Website. You agree to immediately notify the Company of any unauthorized use of your password or user name or any other breach of security related to your account, and to ensure that you log off from your account on our Website at the end of each session. We are not liable for any loss or damage arising from your failure to comply with any of these obligations.
Privacy
Any personally identifiable information (such as your name, address, telephone number or email address) that you transmit to our Website will be used by the Company in accordance with our Privacy Policy. Any other communication or material you send to our Website, including any Comments, will be treated as non-confidential and nonproprietary.
General Disclaimer
This Website and all contents are subject to change and are provided "as is" without warranties of any kind, either express or implied, including without limitation, implied warranties of merchantability, fitness for a particular purpose, or noninfrigement. You acknowledge, by your use of the Website, that your use of the site is at your sole risk, that you assume full responsibility for all costs associated with all necessary servicing or repairs of any equipment you use in connection with your use of our Website, and that neither the Company nor any of its affiliates shall be liable for any damages of any kind related to your use of the Website.
Medical Disclaimer
Any exercise, nutritional, or medical information contained in or made available through our Website is for informational purposes only and is not intended to be a substitute for the advice provided by your own physician or other medical professionals. You should consult a physician in all matters relating to your health, including prior to engaging in any exercise program or activity or undertaking any food or diet program, whether or not such program is recommended by us. We make no representations or warranties with respect to any information contained in or made available through our Website regarding any exercise program or activity or nutritional advice. Neither the Company nor any of its affiliates will be liable for any damages arising therefrom.
Inaccuracy Disclaimer
While we will strive to keep the content on this site current, we do not guarantee it will always be accurate, complete or up-to-date. We reserve the right to correct any errors, inaccuracies or omissions and to change or update information at any time without prior notice. For current information on classes, programs, offers or any other information regarding any Sports Club/LA or Reebok Sports Club/NY facility, please contact the applicable Club location.
Termination
The Company, in its sole discretion, may terminate your access to or use of the Website, without notice at any time and for any reason, including without limitation if the Company believes that you have violated these Terms of Use. Upon any such termination, the Company may immediately deactivate your account and password, and all related information and prohibit any further access to such information. If you are a member of our Clubs, we also reserve the right to terminate your Club membership for violations of these Terms of Use.
Changes or Modifications to the Terms of Use and the Website
We may, at any time and from time to time, change these Terms of Use by updating this posting. Please frequently revisit this page to stay aware of any changes. Your use of our Website following any such change constitutes your agreement to follow and be bound by the terms as changed. We also reserve the right, at any time and from time to time without notice, to change, move, add to or delete portions of our Website. You agree that neither the Company nor its affiliates shall be liable to you or to any third party for any changes of our Website, in whole or in part, or of any service or product offered through our Website.
Applicable Law
These Terms of Use are governed by the laws of the Commonwealth of Massachusetts, without regard to its choice of law provisions. The federal and state courts located in Boston, Massachusetts will have exclusive jurisdiction over any disputes arising from or relating to these Terms of Use and your use of our Website.